---
Admissions: Special Consideration
SPECIAL CONSIDERATION

Choosing a school for your child is a tremendous decision, and we take pride when siblings and legacies apply to St. Francis Preparatory School. Special Consideration is given for family relationships such as the brother, sister, son, or daughter of those who are presently in attendance or who have graduated from the Prep. All applicants to the school go through the same process and are evaluated by the admissions committee. There may be individual cases in which the admission committee deems that St. Francis Preparatory School would not be the appropriate school for a sibling or legacy applicant; these are extremely difficult decisions and are always made with the child's best interest in mind.
Special Consideration Forms are submitted HERE.
Please note Special Consideration forms must be submitted by December 1st, 2016.
St Francis Preparatory School
Office of Admissions
6100 Francis Lewis Blvd.
Fresh Meadows, NY 11365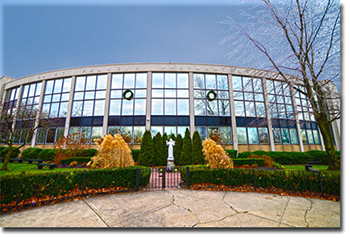 10/14/2017
Open House
more..
Welcome to our Open House from 12:00 until 4:30 pm on Saturday Oct 14th, 2017.
Auditorium Presentations: 12:15, 1:15, 2:15 and 3:30
All Events
6/2/2017
The Prep
more...
5/6/2017
Student-Teacher-Parent
more...
2/9/2017
WHY I CHOSE TO COME TO PREP, AND WHY I HAVE NEVER REGRETTED THAT DECISION.
more...
1/23/2017
ST. FRANCIS PREP RECEIVES SPECIAL HONORS FOR GUIDANCE AND ART DEPARTMENTS
more...
12/15/2016
FRESHMAN YEAR: Time to Grow Not Only Physically, but Mentally and Spiritually
more...
10/18/2016
SFP Music Department Admissions Video
more...
10/1/2016
All are Welcome!
more...
9/24/2016
St. Francis Prep Walks to Benefit New Students
more...
7/14/2016
St. Francis Prep Students Immerse Themselves in Service
more...