---
The St. Francis Preparatory School library seeks to implement, enrich and support the educational program and mission of SFP through access to resources and collaboration with faculty to integrate research and writing skills into the curriculum. Equally important is our commitment to encouraging reading as a pleasurable, recreational activity by providing a large selection of age appropriate, engaging fiction and non-fiction to appeal to our diverse student body. We take seriously our charge of creating life-long readers, researchers, and learners.
To see our full policies and procedures, please click here.
The library is open Monday thru Thursday 7:30 AM to 4 PM and Friday 7:30 AM to 3:30 PM.
We now have access to National Geographic Online! Please see Ms. Wolpert in the library for sign in information, or email Ms. Wolpert from your school email account ( ewolpert@sfponline.org ).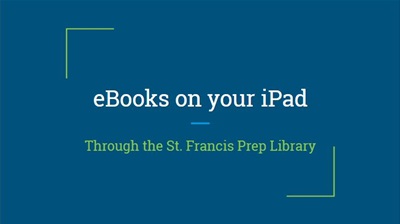 Click on the image above to learn everything you need to know about eBooks @ SFP Library.
Questions? See Ms. Wolpert in the library or send her an email (ewolpert@sfponline.org ).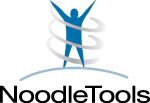 Try NoodleTools, our bibliography manager! NoodleTools walks you through the process of doing citations, creates your Works Cited page, and helps you write outlines and notecards.
Library Staff
Ms. Elizabeth Wolpert
Chairperson & Librarian
Ms. May
iPad Program Director
Ms. Vulin
Staff
Ms. Diana
Staff
Ms. Acosta
Staff
The library now has ebooks! Click here to browse or search through our Follett Shelf to find hundreds of ebooks you can read from any computer. Most of our ebooks are nonfiction, so they can help with school projects. To read online, you will need a username and password; please see Ms. B for a list of passwords or for more information.