College Office
Scholarships
---
PLEASE BE ADVISED THAT THE PROPER PROCEDURE FOR APPLYING FOR SCHOLARSHIPS IS TO SUBMIT YOUR PAPERWORK TO THE COLLEGE OFFICE ONE MONTH PRIOR TO THE DUE DATE OF THE SCHOLARSHIP APPLICATION. IT IS SCHOOL POLICY NOT TO GIVE TRANSCRIPTS TO STUDENTS. PLEASE COMPLY WITH THESE PROCEDURES. YOU MUST SPEAK WITH MS. ARMON IF EXTRAORDINARY CIRCUMSTANCES OCCUR. THANK YOU.
Attention Graduates attending a SUNY or CUNY....
The 2020-21 New York State Excelsior Scholarship application has been released and will remain open until August 31, 2020!
Excelsior Scholarship for CUNY or SUNY:
New York State's Excelsior Scholarship provides in-state, public college tuition for residents whose families earn below a set annual income cap: $100,000 in 2017. This amounts to an annual savings between $4,000 and $6,500, depending on whether the student attends a community college or a four-year school. As the scholarship only covers tuition, students bear the additional cost of fees and room and board, which can cost up to $14,000 annually. To maintain the scholarship, Excelsior students must maintain 30 annual class credits at a state college: State University of New York (SUNY) or City University of New York (CUNY). There will also be a GPA requirement. After graduation, Excelsior students must live and work in New York for as many years as they received the scholarship.
The annual income cap will increase as the Excelsior program is phased in (to $110,000 in 2018, and $125,000 in 2019). By the time the program is fully implemented, an estimated 200,000 will be eligible.
Eligibility
An applicant must:
be a resident of NYS and have resided in NYS for 12 continuous months prior to the beginning of the term;
be a U.S. citizen or eligible non-citizen;
have either graduated from high school in the United States, earned a high school equivalency diploma, or passed a federally approved "Ability to Benefit" test, as defined by the Commissioner of the State Education Department;
have a combined federal adjusted gross income of $125,000 or less;
be pursuing an undergraduate degree at a SUNY or CUNY college, including community colleges and the statutory colleges at Cornell University and Alfred University;
be enrolled in at least 12 credits per term and complete at least 30 credits each year (successively), applicable toward his or her degree program through continuous study with no break in enrollment except for certain reasons that can be documented;
if attended college prior to the 2019-20 academic year, have earned at least 30 credits each year (successively), applicable toward his or her degree program prior to applying for an Excelsior Scholarship;
be in a non-default status on a student loan made under any NYS or federal education loan program or on the repayment of any NYS award;
be in compliance with the terms of the service condition(s) imposed by any NYS award that you have previously received; and
execute a Contract agreeing to reside in NYS for the length of time the award was received, and, if employed during such time, be employed in NYS.
**Three new scholarships for high school seniors- for those impacted by COVID-19, job loss, and financial insecurity.
Tuition Fit and Scholarship Owl have teamed up to help.
Catholic Scholarships for College Students
Visit the following website to see a Guide to Catholic Scholarships
www.accreditedschoolsonline.org/resources/catholic-college-scholarships/
St. Johns University Catholic Scholarships
You know what a powerful intellectual and social resource our Catholic schools are — for America and the world.
Catholic and Vincentian, St. John's University exemplifies this tradition, offering students an acclaimed education that builds the knowledge, skills and confidence to become ethical leaders for our global society. To further develop our commitment to preparing Catholic students for ethical leadership, St. John's offers Catholic scholarship opportunities.
Catholic School Scholarship
Created in response to a recommendation from the Advisory Board of the University's Institute for Catholic Schools (ICS), this scholarship provides an annual award of $2,500, for a maximum award of $10,000 over four years of undergraduate study and is automatically awarded to incoming freshmen who will be graduating from a Catholic high school and entering St. John's in the fall of 2020.
Catholic Scholars Program
Catholic Scholars take part in a four-year developmental program that translates faith into action. Prospective freshmen apply for this scholarship, and if chosen will receive a grant of $5,000 per year which will be awarded for four years of study. Students will commit themselves to faith-based leadership training, service and prayer, and formation of a deeper understanding of what it means to be a leader inspired by the Catholic tradition. Catholic Scholars assume important leadership roles within the community of faith and service at St. John's University in preparation for becoming faith-inspired Catholic leaders for life. PLEASE NOTE THE FOLLOWING EXCLUSIONS: Students entering a house of discernment sponsored by a diocese or religious community, or a college seminary or religious community formation program are ineligible to participate in the Catholic Scholars Program at St. John's University. The deadline for this scholarship is January 15, 2021.
With our application deadline approaching January 15, 2019 learn more about the program and access the application here: https://www.stjohns.edu/faith-service/leadership-and-development/catholic-scholars-program
Application: stjohns.edu/catholicscholar
Application and interview process required

Include:
Essay (500-1000 words)
Bulleted list of faith-based activities
Two letters of recommendation

One from Parish Priest
One from another Church or School Minister (e.g. youth group leader, campus minister,
religion teacher)

Importance of recommendations: Be specific in talking about experiences! (Don't just say "NCYC" or "Naz Farm")
Catholic School Educator Grant
As part of our mission as a Catholic university, St. John's awards a 40-percent tuition reduction to full-time teachers and administrators in Catholic schools for one master's degree, one advanced certificate or one doctoral degree.
ST. FRANCIS COLLEGE SCHOLARSHIP OPPORTUNITY
Students with an 85 GPA and above and an AGI (Adjusted Gross Income) below $125,000 are eligible to apply for the Robert J. McGuire Scholarship. All eligible students can complete the application for this scholarship by following this link.
https://www.sfc.edu/alumni/give/endowedscholarship/mcguire
Upon acceptance to St. Francis College all students who have an 85 GPA or above are invited to participate in an essay competition for a chance to receive one of four full-tuition Scholarships. Sign up for one our upcoming Scholarship Day Events by these links.
January 25th https://sfcbklyn.secure.force.com/EventListing/?eventId=7014N000000W3zo
March 7th https://sfcbklyn.secure.force.com/EventListing/?eventId=7014N000000W411
Scholarship Day Jan 23: https://sfcbklyn.secure.force.com/EventListing/?eventId=7014N000001YN2n
Scholarship Day for St. Francis College: March 13th: Sign up and RSVP at SFC.edu/Meetus
St. Francis College Scholarships:
Submit by January 15th
Scholarship Day is an opportunity for high achieving applicants to participate in an essay competition. After essays are submitted, they are read and graded by members of our faculty. The top 4 scoring students will receive a full tuition scholarship. All other participants will receive additional scholarships.
Eligibility
85 GPA or above

Accepted to St. Francis College
Established in 2015, the Robert J. McGuire Scholarship program supports SFC's mission of making the gift of a quality private college education an opportunity for academically motivated students.

Students will have access to the following:
Additional scholarship opportunities of up to $9,000

$1,000 book stipend

Opportunity to take a free summer or intercession course ($2,580)

Dedicated personal academic advisor

Networking and internship opportunities
Eligibility
GPA of 85 or above

Family Adjusted Gross Income of $125,000 or less
The SFC Honors Program offers high-achieving students the opportunity to participate in seminar style courses with classmates as intellectually curious as yourself.

Honors Program students participate in a range of engaging experiences including, but not limited to:
Field trips

Study abroad programs

Attend regional honors conferences

Partake in volunteer opportunities within the larger Brooklyn community

Present their Honors Thesis at regional Honors Conferences
Eligibility
Abbott and Fenner Scholarship Program

Abbott & Fenner Business Consultants are pleased to be able to continue with our scholarship program for the 15th year.

We will be awarding up to $1,000 to the winner(s) each year.

Scholarship Deadline - June 12, 2021.

Application Process
Students will submit an essay on the topic that appears on the scholarship page of our web site: http://www.abbottandfenner.com/scholarships.htm
Full details are available on our site.
Calvin Rosser Scholarship
Each year, we award $500 in scholarships to high-achieving, high school students who have been affected in some way by the increasing prevalence of mental health challenges.
The scholarship is designed to inspire greater awareness about mental health and fuel innovative solutions that help the millions of people who are suffering.
You can find more information about the scholarship here: https://calvinrosser.com/scholarships/mental-health-awareness
If you have any questions, please let me know! Thank you in advance for your help.
The New York Water Environment Association (NYWEA) Scholarship
The New York Water Environment Association (NYWEA) awards over $50,000 in scholarship funding to students in New York State each year, with awards ranging from $4,000 to $12,000 per scholarship. I'm writing to share this scholarship opportunity for high school seniors interested in pursuing a Bachelor's degree in an environmental major.
Scholarship Descriptions and Applications are available at nywea.org. The deadline for applications is Friday, February 26 at 5 PM EST.
The New York Times Scholarship Program
New York Times College Scholarship
Open to college bound seniors with interest in journalism and have achieved well while facing significant obstacles.
2021 New York Times College Scholarship Program.
Since 1999, The Times has supported more than 300 extraordinary graduates of New York City high schools who have attended colleges across the United States and who have studied in exchange programs around the world.

The Scholarship Program is open to New York City high school seniors in public, private or parochial schools in the five boroughs, who have an interest in a career in journalism and have demonstrated academic achievement while facing significant obstacles.
This year, we intend to support 10 students with scholarships of up to $15,000 a year. Students must enroll in a full-time course of study at an accredited college or university in the United States. Each scholarship will be renewable, as long as the student maintains a good academic record.

We encourage students who best meet the application criteria to apply. Please note that prior experience in journalism is not required.

The application deadline has been extended until Sunday, January 10, 2021. All applications must be completed and submitted online.
https://www.nytco.com/company/the-new-york-times-college-scholarship-program/
_____________________________________________________________________________________________
The Recovery Village Health Care Scholarship
We are offering a $1,000 award to students pursuing a health-related degree program who have been personally affected by addiction. We'd love if you could assist us in spreading the word!

Recovery Village Health Care Scholarship:
Visit the website:
https://www.therecoveryvillage.com/scholarships/
_____________________________________________________________________________________________
The Big Sun Organization Scholarship
The Big Sun Organization is proud to be able to continue to help young athletes succeed in their academic pursuits. We are offering an annual scholarship to a deserving student. All student athletes are eligible for this award, regardless of which sport they are participating in. Their participation may be in any capacity, whether as a player, coach or official.
Amount of Award - $500.00
The successful applicant will be a high school senior or be attending a post secondary institute and currently involved in some sport at that institution or in the community.
Please visit website at http://www.bigsunathletics.com to learn how to apply.
_____________________________________________________________________________________________
ALZHEIMER'S FOUNDATION OF AMERICA SCHOLARSHIP
WRITE AN ESSAY ON
THE IMPACT THAT ALZHEIMER'S DISEASE HAS HAD IN YOUR LIFE GO TO www.youngleadersofafa.org
AWARDS
WINNING
ESSAY $5000.00
SECOND PLACE $2,500.00
THIRD PLACE $1,500.00
HONORABLE MENTION $500.00
___________________________________________________________
College Scholarships for African-American Students:
_____________________________________________________________________________________________
"B. Davis Scholarship"
The creators of the
"Student Award Search Aid"
website are offering a scholarship for 2021.
Please visit our website at http://www.studentawardsearch.com/scholarships.htm to read about us and to apply for our scholarship. While you're there, please browse through the rest of the site to learn more about applying for scholarships.
Our website was developed solely for the purpose of helping students locate and apply for scholarships. We are trying to improve the students' chances for success. The site is free and we charge nothing for the information or the application.
The deadline for applications is May 22, 2021
Amount of Scholarship: $1,000
If you have any questions, please feel free to contact us at
[email protected]
OTHER USEFUL SCHOLARSHIP SITES
CollegeNet.com
CollegeNet.com, one of the best scholarship sites, is a service that not only works to develop applications and web-based events, but it also provides an entire search for students who are interested in seeking out updates and newly-promoted scholarships nationwide making it one of the best scholarship websites. The database is updated monthly at CollegeNet.com, giving students new scholarships.
FastWeb
FastWeb was originally founded and launched more than 15 years ago, and currently, boasts more than 1.5 million scholarships and $3.4 billion in their database altogether over the years of providing scholarships to students nationwide. The site itself claims to have helped and assisted more than 50 students altogether with finding scholarships and applying for them.
FinAid.com
FinAid.com is one of the most well-known online resources for finding out more information regarding scholarships and financial aid you are qualified to receive based on your income, age as well as your previous education schooling you have completed.
Scholarship-Positions.com
Scholarship-Positions.com was started in 2007 by Oxford University graduates for helping international students in finding suitable scholarships to study abroad. Their objective is to help international students in finding matching scholarships – just in time
Zinch
Zinch is one of the most recent resources available online to help with comparing different scholarships available in all fields and industries today. Using Zinch is free and easy, as the service has provided more than 5000 different scholarships worth more than $1 billion altogether.
Cappex
ParentsCountDowntoCollegeCoach.com recommends Cappex as one of the top 7 scholarship sites available. They have millions of dollars in scholarships, and in a variety of categories like private and foundation scholarships, "Just Because We Love You" scholarships and merit aid. In fact, Cappex is the leading site for the number of merit scholarships online.
Scholarships.com
Scholarships.com is a wonderful resource for college students who aspire to kill two birds with one stone—the site finds both scholarships and colleges that are perfect for you! If you're looking to transfer to a school that is dying to recruit you and offers you scholarships, this is the site to visit.
ScholarshipPoints.com
You know how you always seem to receive a new, complimentary gift after so many purchases at that favorite beauty counter of yours? ScholarshipPoints works the same way! Well, kind of. The site's users rack up points through a rewards system, making them eligible for different scholarships according to how many points they have earned.
CollegeScholarships
According to degreecentral.com, this site is made from "a database that is one of the largest and up to date databases consisting of private sector awards provided by corporations, non-profit agencies and associations". There are 50 different scholarship categories
FinAid
FinAid is a little different because it shares a number of types of financing available to students. The four major types of monetary means they suggest are:
· Scholarships
· Loans
· Savings
· Military Aid
The Gates Scholarship. Awarded to 300 minority high school seniors every year who exhibit strong leadership skills and academic records and who demonstrate great financial need. Funds cover the remaining cost of attendance after expected family contribution and other awards.
National Merit Scholarship Program. Approximately 7,500 high school seniors a year receive some level of an award based on PSAT/NMSQT scores and other criteria.
Coca-Cola Scholars Program. Each year, scholarships of $20,000 per person are awarded to 150 students based on their academic merits, leadership skills and service. Smaller awards are also available.
Other major corporations with scholarship options include Microsoft, Burger King and Dunkin' Donuts.
Society of Women Engineers Scholarships. A range of awards are given to support women interested in careers in engineering, computer science and engineering technology.
Google Scholarships. Google offers a variety of specific scholarships for women, underrepresented minority students and those with disabilities looking to study computer science.
Dell Scholars Program. Recipients get $20,000, a laptop and credits for textbooks. The award is directed toward low-income students who have overcome challenges and "are better than their numbers indicate," according to the scholarship foundation's website.
UNCF Scholarships. More than 10,000 African-American students receive some form of aid each year through several scholarship options, such as those for people pursuing the STEM fields – science, technology, engineering and math – or aspiring entrepreneurs.
Elks National Foundation Most Valuable Student Scholarship. Four-year scholarships are awarded to 500 high school seniors based on academics, leadership and financial need. Most receive $4,000 each, while 20 finalists receive between $20,000 and $50,000 total.
Boren Scholarships. Students planning to pursue a job in national security and study what the National Security Education Program refers to as a "less commonly taught" language, such as Arabic, Swahili or Hebrew, are awarded $8,000 to $20,000 to study abroad for a summer, semester or six- to 12-month stint.
Cooke College Scholarship Program. Scholarships of up to $40,000 per year are awarded to high-achieving high school students with financial need as selected by the education-focused Jack Kent Cooke Foundation.
James Beard Foundation National Scholars Program. Ten candidates receive $20,000 apiece to pursue a variety of food-related subjects, such as culinary arts, agriculture and sustainability. Other smaller awards are also available.
***********************************************************************************************
Have your parents speak to their employer and/or union delegate about possible scholarships they may offer
*********************************************************************************************
$1000 Scholarship for 12th Grade Girl Scout/Boy Scout--Apply Today!
"The Long Island Board of REALTORS®, Inc. (LIBOR) is now accepting REALTOR® Scouting Scholarship Award applications. Through this program, LIBOR will be awarding up to six $1,000 merit-based Scholarships to three New York Eagle Scouts and three New York Gold Girl Scouts. Up to two recipients (one Eagle Scout, one Girl Scout) from Nassau, Suffolk, Queens and Brooklyn will be selected. The scholarship is being sponsored through the LIBOR "We're More Than REALTORS®" Public Relations Campaign."
Application Process: Application must be received in full by May 31, 2020. Incomplete, lost, illegible, damaged, corrupted or late applications are void and will not be considered. Applicant is solely responsible for timely submission of application. All elements of application must be submitted at the same time; piecemeal or partial applications will NOT be accepted.
E‐mail, Mail or Fax Applications to: Long Island Board of REALTORS®, Inc., 300 Sunrise Highway, West Babylon, New York, 11704 – Attention: Communication Dept.; email – [email protected], fax to: 631‐321‐4944.
Eligibility
• Applicants must be a Girl Scout or Boy Scout who will graduate high school/secondary school in Spring 2020‡. • Applicant must be planning to attend a college, university, or trade/vocational school prior to the end of the 2020 calendar year. • Applicant must have earned a Girl Scout Gold Award or Boy Scout Eagle Award.
• Applicant cannot be the immediate family member or same household member of an employee, officer or director of Long Island Board of REALTORS®, Inc. or the Multiple Listing Service of Long Island, Inc.

‡Award of scholarship is made contingent upon intended recipient/applicant furnishing Long Island Board of REALTORS®, Inc. with satisfactory proof of 2020 high school/secondary school graduation; e.g., final transcript. If such proof is not supplied upon request or if it is deemed to be inadequate in any regard by Long Island Board of REALTORS®, Inc. in its sole discretion, Long Island Board of REALTORS®, Inc. will NOT issue scholarship to such intended recipient/applicant and will have NO liability to such intended recipient/applicant.
PB&J Scholarship
by PB&J Scholarship
Deadline: 05/31/20
Amount: $500 – $1,000
The PB&J scholarship awards students who have experienced challenges in their life that may not have allowed them to perform well academically but still have the drive to succeed.
From The Scholarship Director
When I attended Farrington High School in Hawai'i, my GPA and test scores were low, but I was determined to go to college. I managed to receive ten different scholarships, which helped me fulfill that dream. To give back to future students, I lived off PB&J sandwiches during my first year in college to save money to fund a scholarship for another student like me.
You fulfil these requirements:
– must currently be a high school student
Apply at: http://bit.ly/pbjscholars2020
Huggable Supermom Scholarship —
Scholarship available for a student with a Single Mother:
$1000
https://bold.org/scholarships/huggable-supermom-scholarship-high-school-award/
A Message from The Cooper Union:
The Cooper Union was founded in 1859 and is an internationally renowned all-honors college offering undergraduate and graduate degrees in architecture, art, and engineering.
We award every admitted undergraduate student a half-tuition scholarship valued at $22,275. Students may also receive need-based and merit aid to help cover additional tuition and living expenses.
Located in the East Village of New York City, Cooper is a hub for creativity and innovation and ranked among the top colleges in the country. And, what really sets us apart is the collaborative ethos among students, faculty, alumni, as well as the broader Cooper Union community.
Our students come from across the world and come for this world.
AffordableCollegesOnline.org has created a guide that lists 50 scholarships available for HBCU students, how to land them, and where to find more information. See below:

Scholarships for Historically Black Colleges and Universities
https://www.affordablecollegesonline.org/college-resource-center/hbcu-scholarships/
2021 El Dabe Ritter Scholarship
This scholarship is now available to any high school senior in the United States that desires to apply. More information can be found on our scholarship application below:
Deadline: June 30, 2021
Award Amount: $1,500
Application: https://www.personalinjurylawyerslosangeles.com/#scholarship
Financial Aid
Complete the Free Application for Federal Student Aid
"FAFSA"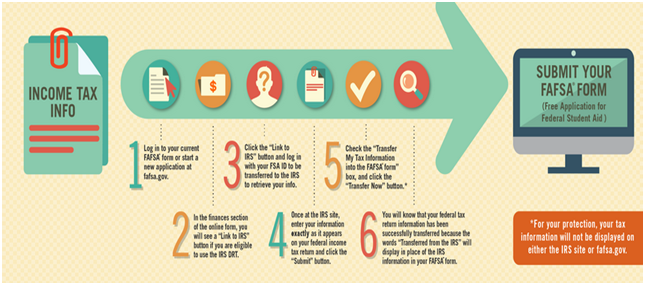 5 Things To Do After Filing Your FAFSA
1. Look Out For Your Student Aid Report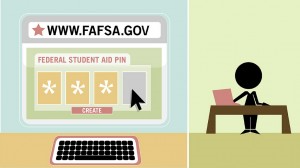 After you submit your FAFSA, you'll get a Student Aid Report (SAR). Your SAR is a paper or electronic document that gives you some basic information about your eligibility for federal student aid as well as listing your answers to the questions on your FAFSA.
Any student with a Federal Student Aid PIN can view and print his or her SAR by logging in to www.fafsa.gov and clicking on the appropriate school year. This is also where you can check the status of your application if you have not received your SAR yet. Once you get your SAR, you should review it carefully to make sure it's correct and complete. If you made a mistake, make sure you go in and correct or update your FAFSA.
2. Locate Your EFC
Found your SAR? Awesome! You may want to start by looking for your Expected Family Contribution (EFC). Your EFC can be found in the box at the top of the first page of your SAR, under your social security number.
Your EFC is a measure of your family's financial strength and is calculated according to a formula established by law. Its formula considers your family's taxed and untaxed income, assets, and benefits (such as unemployment or Social Security) as well as your family size and the number of family members who will attend college during the year.
Schools use your EFC to determine your federal student aid eligibility and your financial aid award. However, it's important to remember that your EFC is not the amount of money your family will have to pay for college nor is it the amount of federal student aid you will receive. It is a number used by your school to calculate how much financial aid you are eligible to receive. Contact your school's financial aid office if you have any questions about how they calculate financial aid.
3. Make Corrections If You Need To
It's important to make sure that everything on your FAFSA is correct and complete, as your school may ask you to verify some of the information.
Do you need to update any information? Did you find a mistake? Don't worry! It's easy to make corrections online at www.fafsa.gov. Log in and click "Make FAFSA Corrections." You'll need to enter your Federal Student Aid PIN to make any corrections. Corrections should be processed in 3-5 days and you should receive a revised SAR.
4. Review Your Financial Aid History Information
The last page of your SAR includes information about your financial aid history, specifically the loans you have taken out. It can be complicated and confusing to keep track of all of your loans and interest rates, but it is very important. Reviewing the financial aid history in your SAR will help you be aware of how much you are borrowing and how much you'll owe later.
Remember: You can access your financial aid history information anytime by logging into www.nslds.ed.gov with your Federal Student Aid PIN.
5. Double-Check With Your Schools
Lastly, make sure that you double-check with the financial aid offices at the schools you applied to. Sometimes schools need additional paperwork or have other deadlines. You never want to leave money on the table!
_____________________________________________________________________________________________
Grants/Scholarships vs. Loans
Grants are free money from schools or the government, based on financial need (you'll need to fill out a FAFSA or CSS Profile). You do NOT have to pay them back.
Scholarships are free money from schools or independent providers, usually based on some eligibility requirements and an application (e.g. an essay). You do NOT have to pay them back.
Loans provide you with money to pay for college (including non-tuition expenses), but you have to pay them back after you graduate, with interest. (In other words, over time, you pay back the lender more than they originally gave you.)
Which are most desirable? (Rank them.)
1. Grants and scholarships as most desirable (they're free money that you don't have to pay back).
2. Government or school loans (generally better terms)
3. Private loans.
💡Did you know? In 2017-18, families spent an average of $26,458 on college. 28% of the costs were covered by scholarships and grants (Sallie Mae, 2018).
College Grants
What is the requirement for applying for government and college grants?
Fill out your FAFSA - as early as possible! Funding can be first-come, first-served.
What do you think of those example UVA packages? What do the different elements (e.g. work study, grants, loans) mean?
💡Did you know? High school graduates eligible for a Pell Grant left behind $2.6 billion in free aid by not applying for financial aid (NerdWallet, 2019).
Vaughn College
The Vaughn College Arthur O. Eve Higher Education Opportunity Program (HEOP) is an academic and financial support program that helps students enroll in and succeed through graduation. The target group is students who have the potential and desire to obtain a college degree, but because of academic and economic circumstances, would otherwise be unable to attend college.
The Vaughn College Science and Technology Entry Program (STEP) supports 7th-12th grade students who are historically underrepresented and economically disadvantaged to enter college, and improve their participation rate in mathematics, science, technology, health-related fields, and the licensed professions. Our STEP program highlights three areas: Aviation, Robotics/Coding, and Communication.
The Vaughn College Collegiate Science and Technology Entry Program (CSTEP) supports students from underrepresented and economically disadvantaged groups who are pursuing a bachelors in one of our many Engineering degrees.
Registration for our virtual HEOP information sessions is now open: www.Vaughn.edu/HEOP
| | | |
| --- | --- | --- |
| January 27, 2021 at 12:30pm | February 2, 2021 at 5:00pm | February 11, 2021 at 2:00pm |
| February 17,2021 at 11:00am | February22, 2021 at 3:30pm | March 5, 2021 at 1:00pm |
| March 11, 2021 at 5:00pm | March 16, 2021 at 11:00am | March 22, 2021 at 6:00pm |
| March 31, 2021 at 3:00pm | | |