Only 10 spots remaining!
We are going to Iceland! July 3 through July 9 2019!
We have 30 travelers as of 1/11/19. Registration is still open to all prep students.
All new registrants (if you haven't already given your name) Please give me you name prior to registration so I can vet you through the Dean, Finance, Guidance and Nurses offices. Failure to do so can mean a loss of your deposit.
Link to EFtours booking conditions; https://www.eftours.com/eliterature/bookingconditions_etus_19.pdf
How to enroll: https://www.eftours.com/help-center/the-basics/how-to-enroll
Welcome to Iceland! The Land of Fire and Ice.
We are traveling at the end of the school year 2019. The First week of July. Please view the EF Tours link to Iceland tour itinerary. WWW.eftours.com/2090028WZ
There will be an informational meeting for students before the end of this school year and a full parent meeting in late September. Email me pcohen@stfrancisprep.org at anytime for any questions you have.
We will be flying into Reykjavic (Ray- kiya-vic) on day one. An incredibly beautiful and rustic city.
We will be visiting what Icelanders call the Golden circle. One of those spots is Gullfoss ("golden falls" pronounced gudthfoss).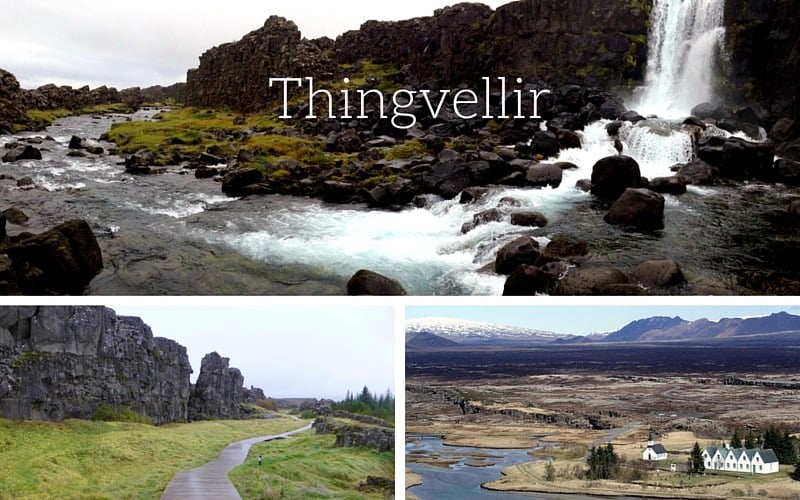 Thingvellir is the site where the Icelandic tribes came together to form the worlds first parliamentary system
of government. Unknown to them at the time, it is also the spot where the mid-atlantic ridge comes aground. Here we can stand on both the North American and European tectonic plates at the same time.
An optional excursion is a glacier hike (no longer optional, it is built into tour).
Another included excursion is the world famous "Blue Lagoon Spa" (above and below) where we will relax in a geothermal pool and experience the famous Icelandic volcanic mud.
The trip is open to all Prep students (Parents also) including incoming freshmen.
Picture yourself here! It is a truly magical place.
https://www.youtube.com/watch?v=LYzL7RfrTu4 And YES, most everyone there can speak English, but if you wish here is a brief tutorial on the Icelandic language.