Upcoming Games
Date
Team
Location
Opponent
1/29/2022
Indoor Track-Girls
Armory
Millrose Games - Sprint Medley Relay - Morgan -Raymond -Donaldson -Hughes
Home
1/30/2022
Indoor Track-Girls
Armory - Must be Vaccinated
Brooklyn-Queens / City Champs
Home
2/6/2022
Indoor Track-Girls
Ocean Breeze
Grand Prix Championship - SMR and 4 x 200
Home
2/12/2022
Indoor Track-Girls
Armory
Purple Champions HS Invitational - limited
Home
2/19/2022
Indoor Track-Girls
Ocean Breeze -
Intersectional Championships - Qualifiers only
Home
Full Schedule
Date
Team
Location
Opponent
Result
Score
12/11/2021
Indoor Track-Girls
Armory - Must be Vaccinated
CHSAA Relay Carnival
Home
No Result
12/19/2021
Indoor Track-Girls
Ocean Breeze -
Bishop Loughlin Games -
Home
No Result
12/30/2021
Indoor Track-Girls
Armory
North Shore High School Invitational - Limited
Home
No Result
1/2/2022
Indoor Track-Girls
Ocean Breeze
Grand Prix Trials - Limited Relay
Home
No Result
1/8/2022
Indoor Track-Girls
St. Anthony's HS
St. Anthony's Meet
Home
No Result
1/15/2022
Indoor Track-Girls
Providence Career and Technical Academy, RI
East Coast Invitational - Limited Entry
Away
No Result
1/22/2022
Indoor Track-Girls
Armory - Must be Vaccinated
New Balance Games - 1000m & 300m
Home
No Result
1/29/2022
Indoor Track-Girls
Armory
Millrose Games - Sprint Medley Relay - Morgan -Raymond -Donaldson -Hughes
Home
No Result
1/30/2022
Indoor Track-Girls
Armory - Must be Vaccinated
Brooklyn-Queens / City Champs
Home
No Result
2/6/2022
Indoor Track-Girls
Ocean Breeze
Grand Prix Championship - SMR and 4 x 200
Home
No Result
2/12/2022
Indoor Track-Girls
Armory
Purple Champions HS Invitational - limited
Home
No Result
2/19/2022
Indoor Track-Girls
Ocean Breeze -
Intersectional Championships - Qualifiers only
Home
No Result
3/1/2022
Indoor Track-Girls
Armory
Eastern States - Qualifiers only
Home
No Result
3/5/2022
Indoor Track-Girls
Ocean Breeze
NY State Championship -Qualifiers Only
Home
No Result
3/11/2022
Indoor Track-Girls
Armory
National Championship - Qualifiers only
Home
No Result
Follow the team @SFPTrack on twitter for all team updates
Results Performance List Last Year
Varsity Records Sophomore Records Freshman Records
Bus Leaves at 12:00
East Coast Invitational Results
Highlights
Individual Medal Winners
Anaya Raymond 5th in the High Jump
Chloe Iannitti 5th in the Weight Throw with a new Freshman Record
Morgan Donaldson 6th in the 200m
Grace Hughes 6th in the 2 mile Run
Relay Medals - 4 x 800 Places second -
Raymond - Sydney Morgan - Cristina Stanescu & Hughes.
---
---
Highlights
First Places - Anaya Raymond Varsity 600 - Grace Hughes 1500m - Chase Cineus Fr 600
Second Places - Sydney Morgan 1500 & SMR - Sophia Leslie 55m HH & SMR -
Cristina Stanescu 1000 & 600 - Chloe Iannitti Weight Throw - Sasha Gomes HJ
---
---
---
Congratulations to the
4 x 200 - Sophia Leslie - Chase Cineus - Anaya Raymond & Morgan Donaldson
&
Sprint Medley Relay - Sydney Morgan - Donaldson - Raymond & Grace Hughes
Both teams Qualified for the NEW BALANCE GRAND PRIX on 2/6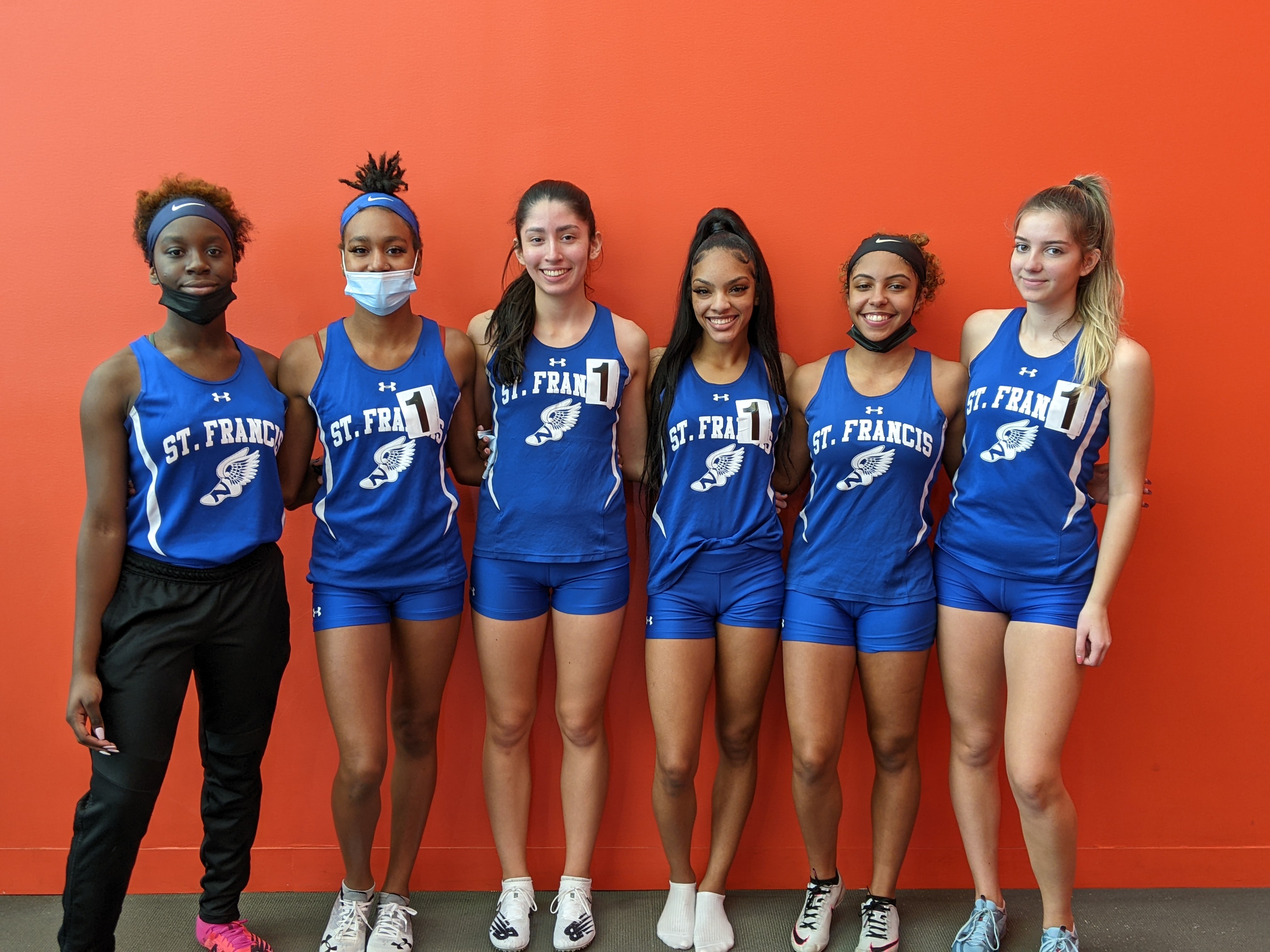 ---
---
Chloe Iannitti Breaks the Freshman Weight record again
Anaya Raymond Places 6th in the High Jump at the North Shore Invitational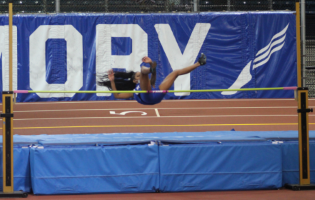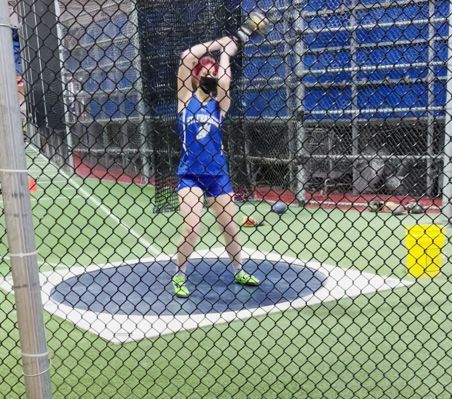 ---
---
Congratulations to Chloe Iannitti for breaking the Freshman School Record in the Weight Throw at the Bishop Loughlin Games.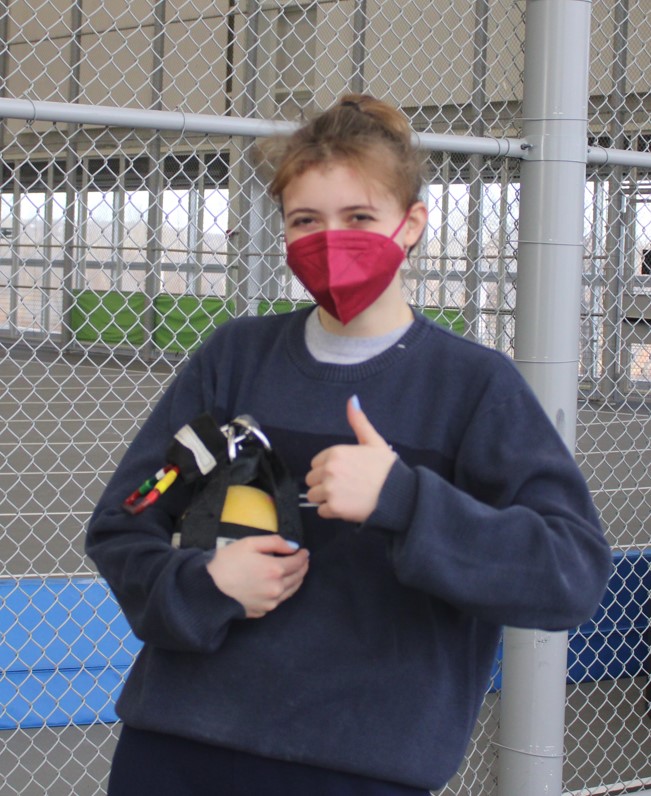 Medal winners included the 5th place 4 x 800 team of Anaya Raymond, Grace Hughes,
Sydney Morgan & Cristina Stanescu.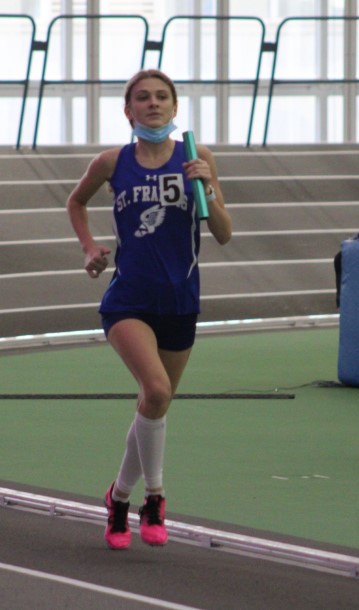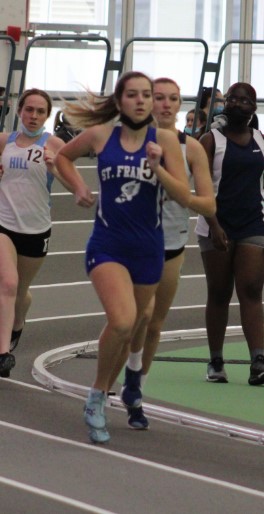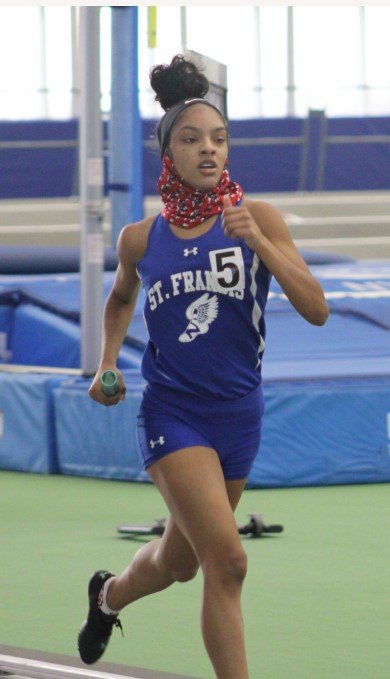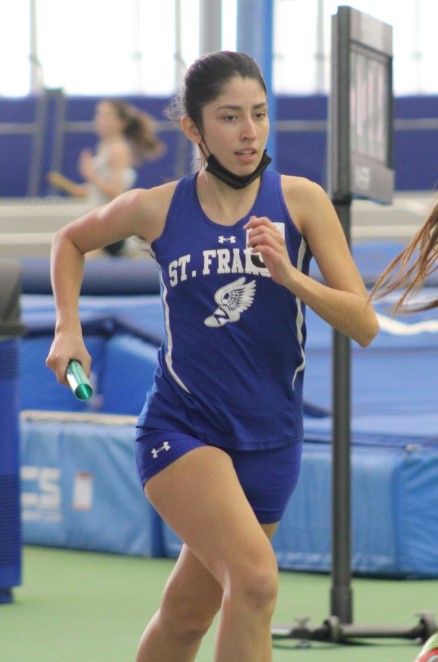 Grace Hughes 4th Pace in the 1000m - Her time is Currently the top time in the CHSAA
Chase Cineus - 5th place in the Freshman 55m and the 600m.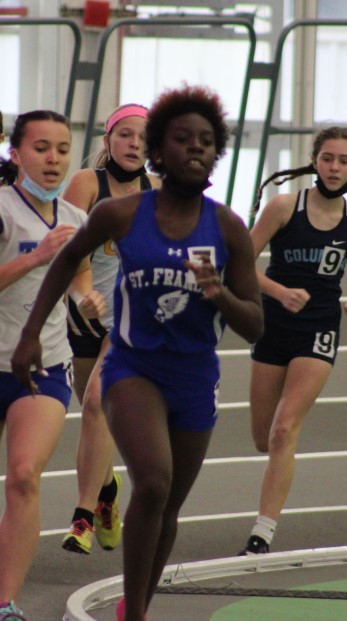 Congratulations to Event winners at the CHSAA Relay Carnival:
300 Morgan Donaldson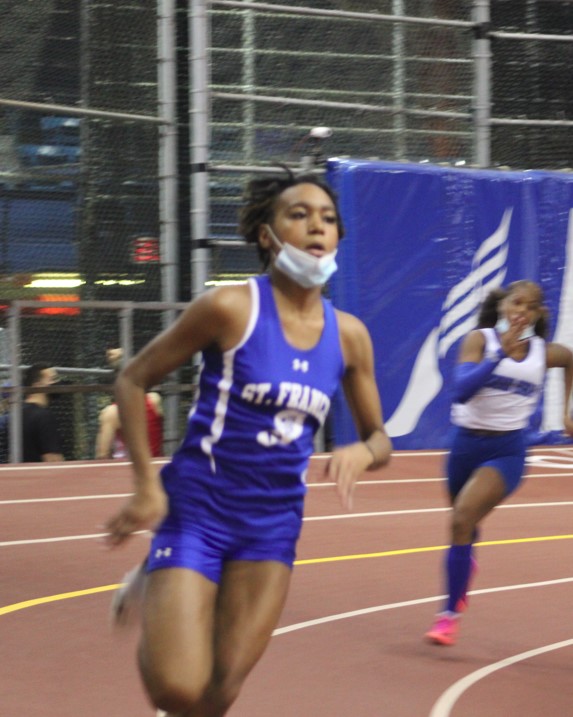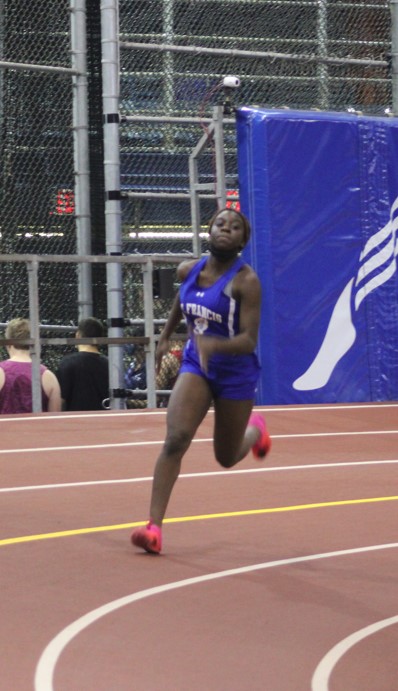 High Jump Anaya Raymond
4 x 200 Sophia Leslie, Alani Timmons, Chase Cineus, Morgan Donaldson
If you did not get the code to the google classroom,
you can continue to try out.
Your attendance & effort has to get better to make the team.
Email [email protected] if you have any questions.
We meet by the handball courts near Horace Harding and leave by 3:00.
Be changed and ready to run by 3:00, you can place your belongings in your hallway locker.
Make sure you have been cleared by the school nurse before you come out.

The grade policy is: if you are failing 3 subjects for the second quarter you cannot tryout until the 3rd quarter.
If you are failing 2 subjects you must wait until mid quarter before you can tryout
If you are interested in joining you should email Mr. May ([email protected]).
You need to be cleared by the school nurse before you can tryout.
Five Reasons to run outside in the winter
NHS Members

Uniforms are $45
You must have a medical and a permission card handed in to the nurse before you can practice
Moderator and Coaches
Moderator: Mr. May
Assistant Coach: Ms. Sabogal
Head Coach: Mr. May
Assistant Coach: Ms. Jillian May
Assistant Coach: Amanda Joseph
Indoor Track-Girls
Moderator: Mr. May
Pages