Coaching Staff
---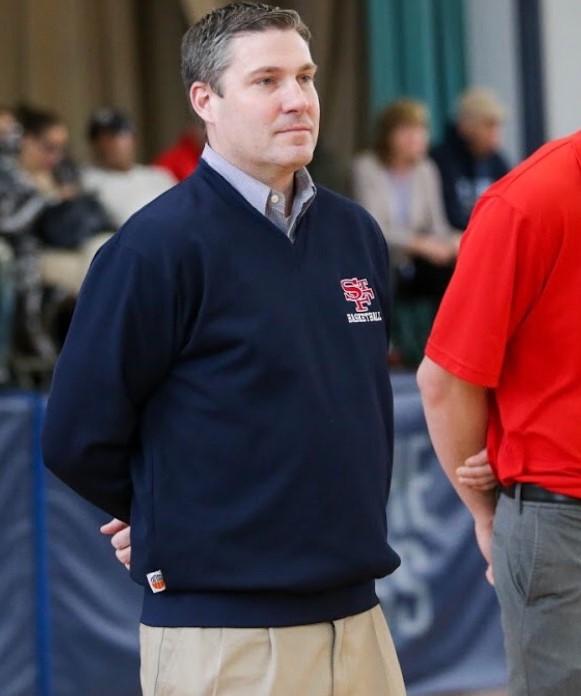 Jimmy Lynch, Head Coach
In 2017, Jimmy Lynch was named the Head Boy's Varsity Basketball Coach, taking over for New York State Hall of Fame Coach Tim Leary.
As former Terrier, Coach Lynch played four years for St. Francis and was awarded the Jimmy Prendergast Award his senior season. Following five seasons as the coach of the Freshmen team and five seasons as coach of the Junior Varsity, Coach Lynch became a Varsity Assistant for two more seasons. In 2016, Coach Tim Leary named Coach Lynch his Associate Head Coach.
In three years Coach Lynch's teams have won over 45 games. During the 2019 to 2020 season, the Terriers were named regular season Brooklyn Queens Champions and eventually won the Brooklyn Queens Championship for the first time in over twenty seasons. That same season Coach Lynch was named CHSAA "AA" and BCANY Coach of the Year.
Coach Lynch is also a faculty member at St. Francis in the Mathematics Department. After growing up In Resurrection-Ascension Parish in Rego Park, Coach Lynch now resides in Rockville Centre with his wife Gianna and their three children, Michael (6), Adriana (5) and Andrew (3).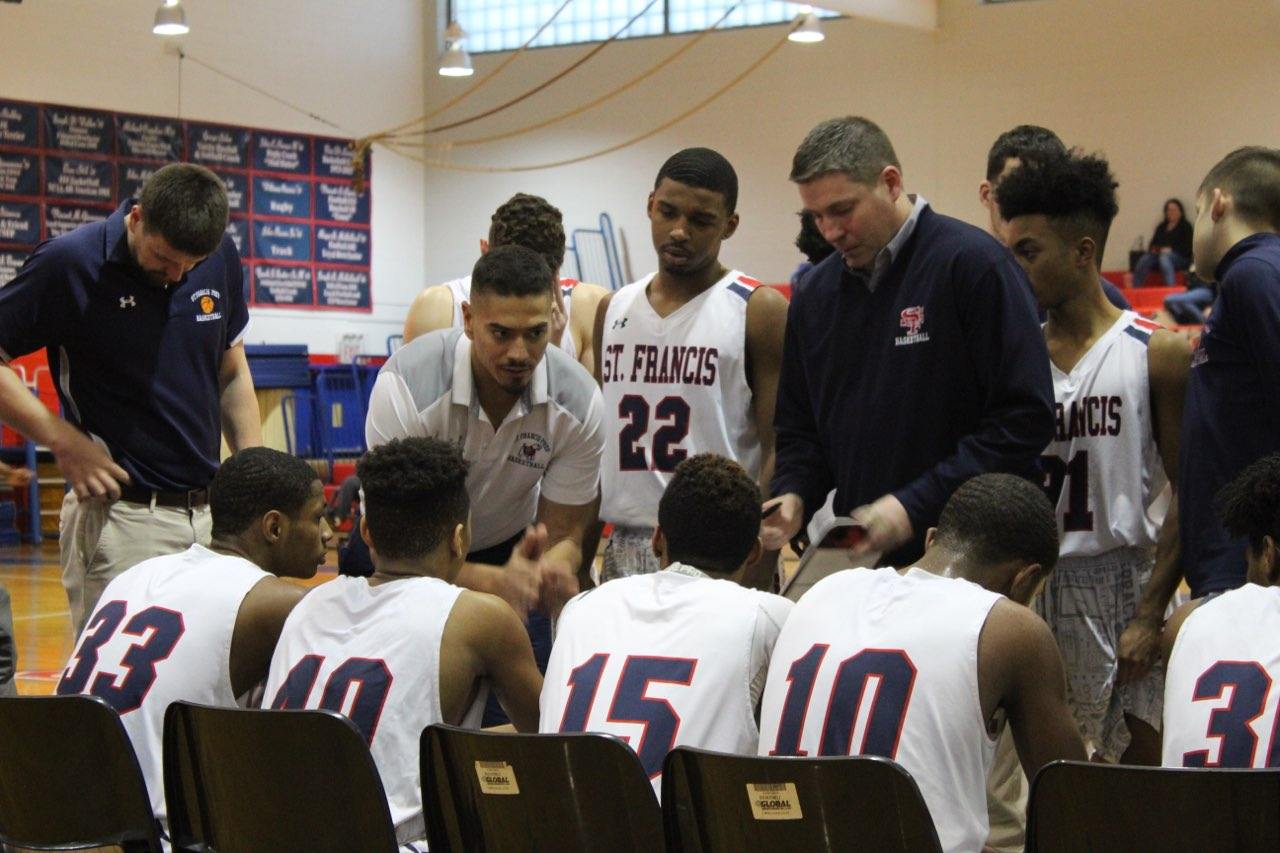 Dan Angelastro, Assistant Coach
Coach Dan Angelastro attended St. Francis Prep where he played football and basketball. After graduation, Dan attended Marist College where he was a member of the football team.
Dan started coaching in the program with our Freshmen Team and is now a Varsity Assistant Coach. His responsibilities include organizing all aspects of our defense, practice planning, coordinating our strength and conditioning program, and preparing for upcoming opponents.
Dan is also the offensive line coach of the Varsity Football Team and works as a Middle School Dean for the NYC Department of Education.
"Any opportunity that has come Dan's way, he has embraced it and exceeded expectations. Dan has developed a strategic, comprehensive defensive plan for our players and has been able to communicate this plan effectively. Our defense this past season was a major reason for our success and that is a credit to the effort Dan put into his vision" - Coach Jimmy Lynch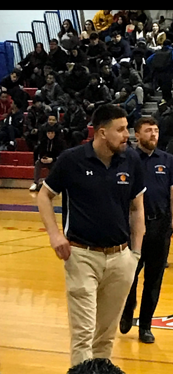 Brian Haggerty, Assistant Coach
Graduate of the St. Francis class of 2014, Brian Haggerty is in his second season on the Varsity staff. After having a great career for Manhattanville, Brian is currently still enrolled in their graduate program for education.
Brian is responsible for player development, working with our wings/forwards, practice preparation, and scouting upcoming opponents.
"Brian is as hard a worker as their is. His enthusiasm and patience, as well as his ability to clearly communicate with our student athletes is what separates him from your average coach. Brian is a future head coach and will be a valuable asset to any program moving forward." - Coach Jimmy Lynch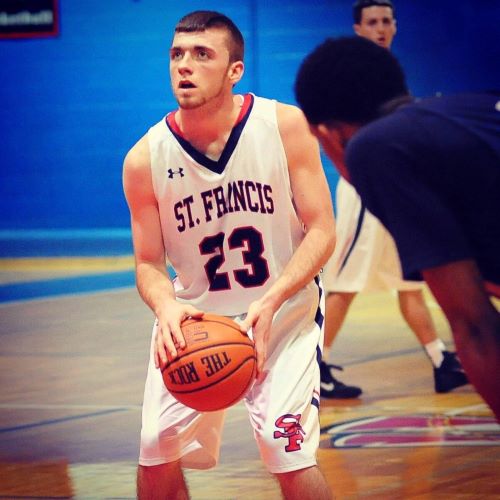 Shane Herrity, Assistant Coach
Former Terrier, Shane Herrity will join the St. Francis Prep Men's Basketball staff for the 2019 to 2020 season.
Shane recently finished up his playing career at The College of St. Rose. During his collegiate career, Shane appeared in two NCAA DII Tournaments and led his team to a Sweet 16 appearance during his junior season. Over his four years, Shane never missed a single game.
As a Terrier, Shane was selected to the All City Team twice. He scored over 1,200 career points and finished second in the CHSAA "AA" in scoring his senior season.
"I am excited to have Shane join our staff. His high school and collegiate playing experience, as well as, his work ethic will be a valuable resource for our student athletes. Shane loves the game of basketball and has a passion for teaching the game. Our players will benefit greatly from working closely with him." – Coach Jimmy Lynch
Powered by Froala Editor
Powered by Froala Editor
Powered by Froala Editor